(Viewing 371 - 380 of 395 Wines)
1
This fresh arrival is ready to ship. Add to cart and be among the first to taste it (and check back later for more details).
3
World-Class Summer Rosé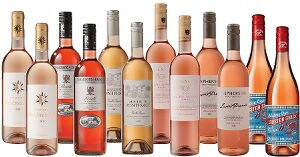 Rosé is the wine of summer, and these are the pinks to have on hand. They arrive fresh from the 2019 vintage and some of the world's top regions. There's a double-gold Provence pink, crisp Malbec rosado and more for JUST $11.66 each.
4

KISS Malbec 2017
Crafted exclusively for our customers, this limited-edition Malbec hails from California's premium Paso Robles and the stellar 2017 vintage. Its luscious berry flavors will make you want to Rock and Roll All Nite – especially when paired with steak.
5
Casa de Vila Verde 2019 (6btls)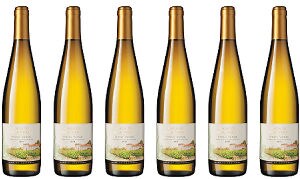 With its light spritz, lower alcohol, and fresh green apple flavor, Vinho Verde is the perfect choice for a sunny afternoon—and Casa del Vila Verde is the best we've tasted. Secure your share of the just-landed 2019 vintage for just $10.82 a bottle.
6
Rich California Cabernet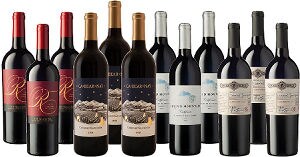 Cabernet is the king of California and 2018 was an excellent vintage. Uncork a dozen delicious selections, including a double-gold blockbuster, sensational Sonoma find and more—all for just $14.99 a bottle.
7

Buena Vista Stone Caves Merlot 2019
Buena Vista, founded in 1857, has the distinction of being California's oldest premium winery. Our customers have exclusive access to some of their finest releases, like this velvety, plum-rich Merlot from the exceptional 2019 vintage.
8
Top California Red Arrivals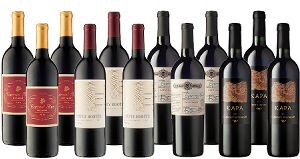 California is home to some of America's most delicious wines, and this collection brings you our favorite new arrivals at over 25% off. Sip a barrel-aged Cabernet from the Kapiniaris family, an ultra-rare Gamay from a 100-point estate and more.
9

Corsiero Nero 2018
Puglia's treasured Nero di Troia grape is steeped in legend. From the super-talented Mario Ercolino, this deep, dark red is full of southern Italian warmth. Sporting a top gold medal, it'll also be a winner with hearty pastas or mature cheeses.
10
Baronesa de Vilar Rosé Port NV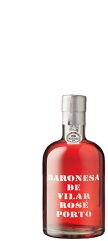 Pink Port? Yes, it's definitely a thing. In fact, it's essential sipping in the trendy, riverside bars of Porto. This one's a lusciously fruited delight from our (famous) friends the Van Zellar family. Only 300 bottles available.
(Viewing 371 - 380 of 395 Wines)