(Viewing 381 - 390 of 395 Wines)
1
Perfect Summer Rosé Dozen + Bubbly Trio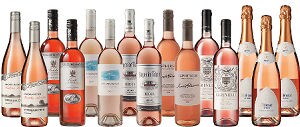 With a bit of bubbly, too! This ready-to-chill dozen includes a Provençal beauty, boutique Patagonia Pinot Noir, a Tuscan delight rippling with red cherry flavor and more. Plus, pop open a trio of delicate French bubbly—all just $11.32 a bottle.
3

Collezione di Paolo Chianti Riserva 2017
Every release from award-winning Chianti maestro Paolo Masi's hilltop estate is eagerly awaited by customers and critics alike – especially his top-of-the-range Riserva. This is smooth, ripe-fruited Chianti at its delicious and well-priced best.
4

Château La Mauberte 2018
The fifth-generation family behind Ch. La Mauberte couldn't have asked for a better vintage to mark the estate's 60th anniversary. Bordeaux's 2018 harvest has been declared one of the best of the decade, and this elegant gem will show you why.
5
Mystery Reds Dozen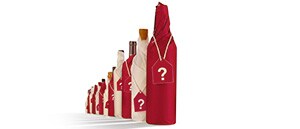 Our Summer SALE Mystery Cases are exciting mixes of wines left in quantities too small to make it into regular sale cases—with the promise of serious savings, world-class quality and delicious variety in every case (while stocks last).
7

Grande Réserve de Gassac Blanc 2019
Don't miss the fresh 2019 release of this plush, peach-filled cuvée from the iconic 'Lafite of the Languedoc.' Mas de Daumas Gassac's sought-after white Grand Vin sells for $40+ … and this exclusive Grande Réserve is made in its delicious image.
8

Cuvée du Vatican Réserve de l'Abbé Côtes du Rhône 2019
Long-time Cuvée du Vatican devotee Robert Parker raves that winemaker Jean-Marc Diffonty is "doing a fabulous job." His skills are on full display in this juicy Réserve. Its ripe red fruit and wild herb characters are the perfect foil for roast lamb.
9
International Cabernet Stars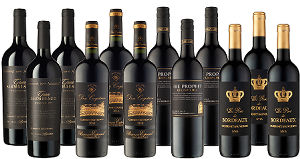 Cabernet is the world's favorite red. It's no wonder winemakers all over the globe compete for a spot at your table. Enjoy some of the finest in our cellars, including a glory-vintage Bordeaux, Aussie blockbuster and more—all just $14.99 a bottle.
10

Koffieklip Kop 2019
Rising star Alecia Boshoff is on a mission to buy back her family's vineyards. With Koffieklip Kop, you can support her and enjoy a great red. Made from flavor-boosting old vines and oak aged, it brims with luscious black fruit and toasty mocha.
(Viewing 381 - 390 of 395 Wines)