(Viewing 1 - 10 of 11 Wines)
1
Mystery Reds Dozen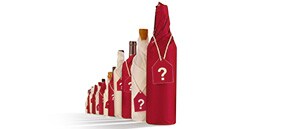 Our Summer SALE Mystery Cases are exciting selections of wines left in quantities too small to make it into regular sale cases—with the promise of serious savings, world-class quality and delicious variety in every case (while stocks last).
2
Perfect Summer Pinot Noir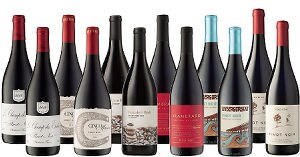 Why do we love Pinot in summer? It has ripe, red-fruit flavors, is delicious lightly chilled and pairs well with warm-weather foods. See out summer in style with a gold-medal French release, silky California exclusives and more for JUST $13.99 each.
3
THE GREAT CABERNET TASTE-OFF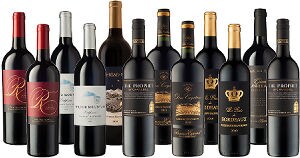 Four rich California classics from the excellent 2018 vintage are taking on fine releases from some of the world's top regions, including glory-vintage Bordeaux and more. Taste them all for yourself at over 25% OFF.
4
Harvest Sale Reds Fifteen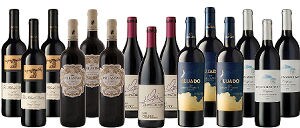 Our customers adore smooth, bold reds—and that's the reason these flavor-packed bestsellers are such a hit. This sale collection includes Aussie powerhouse The Black Stump, Italian stunner Pillastro Primitivo and more for just $10.66 a bottle.
5
Gold-Medal BBQ Reds
These gold-medal-winning reds are a grill's best friend—and yours at over 25% off for a limited time. You'll enjoy lavishly rich releases from Australia, Portugal, France and beyond for just $13.32 a bottle.
6
WORLD CABERNET SENSATIONS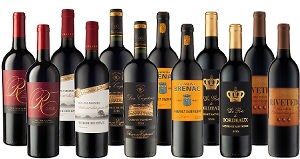 Cabernet has quite a following among our customers, and this new collection is sure to be a hit. These smooth, food-friendly selections all hail from top regions (such as California and France) and are yours for just $14.16 a bottle (over 20% off).
7
This fresh arrival is ready to ship. Add to cart and be among the first to taste it (and check back later for more details).
8
International Cabernet Stars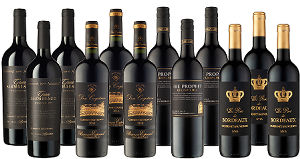 Cabernet is the world's favorite red. It's no wonder winemakers all over the globe compete for a spot at your table. Enjoy some of the finest in our cellars, including a glory-vintage Bordeaux, Aussie blockbuster and more—all just $14.99 a bottle.
9
Award-Winning French Reds Sale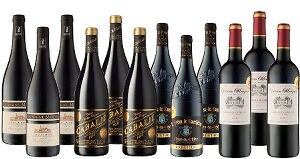 French wines are highly regarded and often pricey, but not today. This case is filled with award winners and offers excellent value at over $80 off. Uncork a classy Bordeaux Supérieur, a 95-point Côtes-du-Rhône and more. All just $12.49 a bottle.
10
Top California Red Arrivals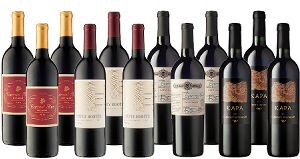 California is home to some of America's most delicious wines, and this collection brings you our favorite new arrivals at over 25% off. Sip a barrel-aged Cabernet from the Kapiniaris family, an ultra-rare Gamay from a 100-point estate and more.
(Viewing 1 - 10 of 11 Wines)